Please call, email or write us to order:
Please be patient as we are running 1 week behind at this time,
God Bless!
By telephone:
802-343-0573
By snail mail:
ASRHHM, Inc.
PO BOX 234
SOUTH GRAFTON, MA 01560
USA
TO ORDER:
You must call, email or write in
, please give your name and complete mailing address and what you need. We do not take donations over the telephone. You must go to our Donation Page to donate via credit card or PayPal.

If you mail in a donation please specify if it is for an order received, an order placed online or/via telephone or a brand new order. You may also leave a prayer request. We are running about a week behind, please be patient and please be assured of our prayers for all your intentions.
The Archangel St. Raphael Holy Healing Ministry is a nonprofit and all donations are tax deductable.
GO HERE TO DONATE ON THIS SITE

: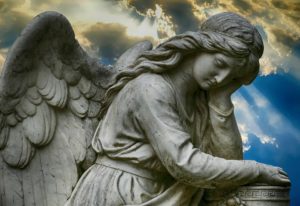 We do not sell the blessed oil, it is available to all and many who cannot afford a donation. We send thousands of sacramentals to many third world countries. Our mission is to heal the broken and bring souls back to Almighty God. Those that do contribute make it possible for us to send to the poor and cover all of our material and operating expenses etc…(U$ funds only please) This ministry is staffed 100% by volunteers, 100% of every donation dollar is used for the preparation and distribution of the oil.
The St.Raphael oil is a blessed sacramental and is not sold. We thank you in advance for your generosity as your donation enables us to continue our work and makes you a big part of this mission.
All those who have contacted us, use the blessed oil or have supported us are remembered in our prayers. May Almighty God continue to bless you a hundredfold for your generosity to the:
ARCHANGEL ST. RAPHAEL HOLY HEALING MINISTRY, Inc.
(ASRHHM, Inc.)
Donations are tax deductible, please make all checks payable to: ASRHHM, Inc.
This address for donations:
ASRHHM, Inc.
PO BOX 234
SOUTH GRAFTON, MA 01560
Please indicate if this is for an order already received.
So however the Holy Spirit moves you…your Love offering will be gratefully appreciated!
In 1578, as the plague raged through Europe and Córdoba Spain, Holy Raphael appeared to a priest named Fr.Andrew Roelas
and appointed himself the town's guardian. After that appearance, the plague stopped there – and statues on the church and columns
started rising in the town's market squares of the Archangel Raphael in gratitude for his protection.
for Help and Protection against
VIRUSES and Pestilence

Holy St. Raphael allow this healing balm, healing oil that was blessed in Heaven to flow through my entire body and touch every organ and heal me of any known and unknown ailments, then+ bless yourself with the oil +, St. Raphael protect us from any diseases, plagues, chastisements, flus and viruses coming upon the earth. Amen.
(You can also place a cross of the oil, above your doorposts and windows. It is used as a healing balm and/or a protection against evil and pestilence.)
Please visit our
for Daily Updates,
Daily Saints, Daily Meditation,
Daily Homily, Readings
and much more.